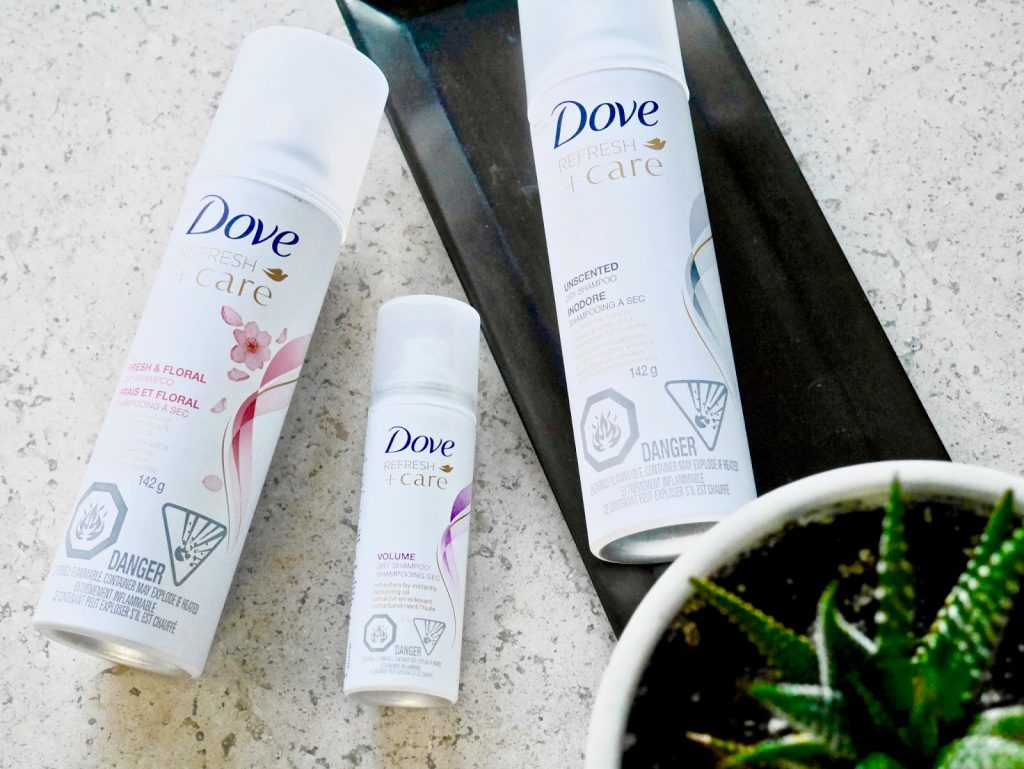 Hi, there!
Blog and vlog favourites don't always work for our skin or hair. On the other hand, applying beauty products the right way is the key when it comes to stunning effects. It's similar in case of dry shampoos which enhance the hair looks in a few moments but if you don't use them reasonably, they may worsen the scalp condition. Today, I'm giving you a few tips on how to use a dry shampoo the right way. Dove Fresh & Floral Shampoo is my example.
Dry Shampoo – safe or not?
Dry shampoos are amazing products that save lots of heads 🙂 They're going to save you from the bad hair day. These products freshen the hair, absorb the sebum excess and ensure body. What's more, they absorb the bad smell and perfume the hair with fruity or flowery aromas. Go for dry shampoos when you travel, before an important meeting or in the morning when you don't feel like washing the hair. Are these products safe? It depends on how often you use them. Twice a week is fine when you wash the scalp well on the next day with a purifying shampoo. But if you use the dry shampoo every day, it may lead to extreme hair dryness and poorer scalp condition. It's because of dehydrating and irritative starch and alcohol included.
How to properly use a dry shampoo?
Let me use my example. I use Dove Fresh & Floral once a week or so and wash the hair with a cleansing cosmetic and apply a moisturising mask. Before every use, I shake the can well and spray the product on the roots, holding the can around 8 inches away from the scalp. I wait a few seconds, brush the strands and style a hairdo. This is the best and safest application of a dry shampoo.
What are Dove Fresh & Floral Dry Shampoo Benefits?
I've already written about the benefits of dry shampoos. Dove works the same, refreshing, absorbing the sebum and increasing the volume. But I like its beautiful scent most. Flower aromas linger on hair for a long-lasting freshness. If you've never used dry shampoos, Dove Fresh & Floral is a good choice for a start.
Let me know about your dry shampoo experience!