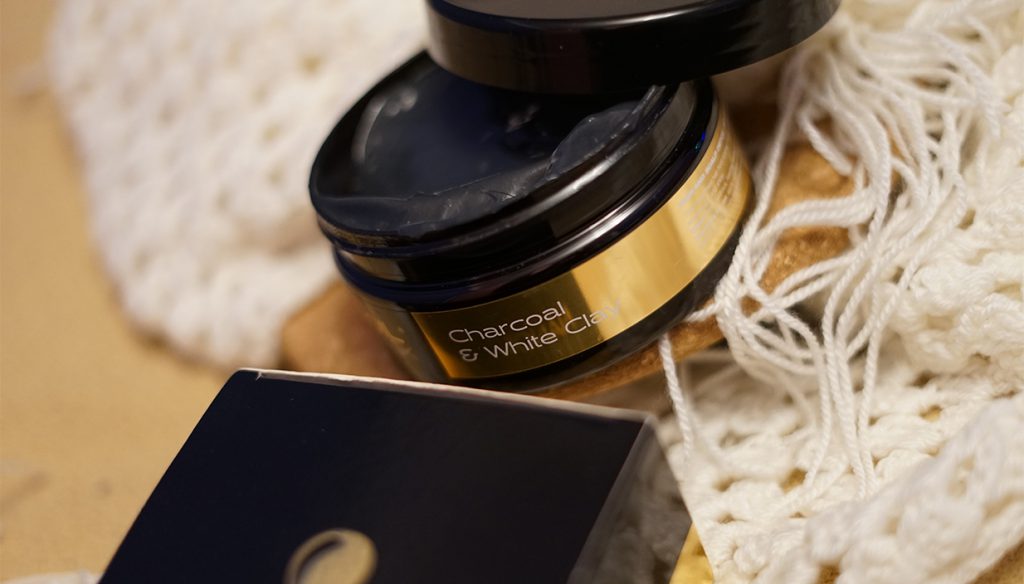 Do you know what the best hair mask is, especially for the strands that don't look fresh and seem to be lifeless?
I was looking for the right hair care product really long, but eventually I managed to get it into my hands. Let me introduce you my hit! Here is Nanoil Charcoal & White Clay Hair Mask, that is the best mask for oily hair. I wholeheartedly welcome you to read the review that I prepared especially for you.
Nanoil hair masks – presentation
Do you know how I came across Nanoil masks? It was an accident. My fellow blogger shared the effects she achieved with Nanoil Argan Hair Mask so, being curious, I went on the official website of this brand (here: www.nanoil.us). It appeared that there isn't just one hair mask in their offer but they have as much as five various and specialized hair masks, three oils that match hair porosity levels and a whole line of natural, vegetable, beauty oils.
The thing that captivated me most is that all Nanoil hair masks:
contain only well-selected ingredients, chosen carefully to ensure that no ingredient was added to the composition by accident.
are free from parabens, artificial colorants and potentially allergy-triggering substances, which makes the masks safe to be applied to scalp.
have really lightweight and non-overburdening formulas that are hidden in well-designed and convenient jars.
Nanoil Charcoal & White Clay Hair Mask
My choice was simple because I went for Nanoil Charcoal & White Clay Hair Mask, which – as it's not hard to guess – is based on active charcoal and white clay. This product is designed for hair that gets oily too fast, that seems to be continuously weighed down and which needs some lifting. Actually this is how I would describe my hair back then. To be honest, Nanoil Argan Hair Mask lures me too… so I guess you can expect a review of this hair care product to appear on my blog too 🙂 Who knows…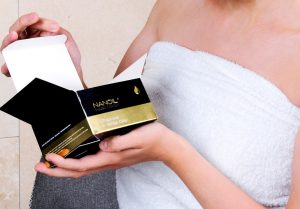 What can I tell you about this hair mask? I think I should begin with what attracts our attention first and later proceed with describing you the effects and benefits.
FORMULA – charcoal Nanoil hair mask is surprisingly lightweight. This means that is spreads on hair length easily, envelops strands evenly, is easy to take off and doesn't overburden hair like other similar products tend to do.
INGREDIENTS

– the two most important ingredients used in this hair mask are activated charcoal and white clay. But that isn't all because you can also find here vitamins A+E, panthenol, sea algae and sericin which is a protein ensuring reinforcement and smoothness.

USE

– as mentioned above, Nanoil hair mask doesn't cause any problems with applying it to hair. You will do this easily even if you don't use hair mask regularly. Spread a portion of the mask over washed and damp hair, wait approx. 20 min and then rinse and blow dry as usual. Done!
How does Nanoil Charcoal & White Clay work?
And now the best part of this review, which means that I'm going to tell you what I achieved thanks to using Nanoil Nanoil Charcoal & White Clay mask. How does it work? Were the effects immediate? Do they last?
Mostly Nanoil hair mask with charcoal and white clay gives us a really strong cleansing and detoxifying effect. It takes care of hair and restores its vitality. Apart from that, this product also takes care of scalp by freeing it from excess sebum, toxins and other impurities. And this is pretty what can be noticed right after the very first use of this hair mask – you can feel your hair being fresh and light.
Regular application of Nanoil Charcoal & White Clay Hair Mask:
cleanses scalp and reduces dandruff
reduces oily hair
soothes irritations and scalp itchiness
makes hair smooth, soft and lifted at roots
reinforces hair which is why it becomes more resilient and bouncy
eases detangling and styling
restores vitality and shine to hair
My opinion about Nanoil hair mask with charcoal and white clay
It's time to conclude everything what I've just said. Would I recommend Nanoil hair mask with charcoal and white clay? Without a doubt, YES, I would! This is the best mask for oily hair, is a good value, remarkably effective and on the top of that it's really simple to use! Thanks to Nanoil Charcoal & White Clay Hair Mask I finally said goodbye to constantly oily hair and itchy scalp.
Would I recommend other hair mask by Nanoil? I haven't used them yet but I'm pretty sure that the brand made every effort to make each out of these five hair masks be equally effective, so I think it's worth giving them a try, too. I'm going to get myself Nanoil Argan Hair Mask because now when my hair is well-cleansed it would use some professional and intense treatment.