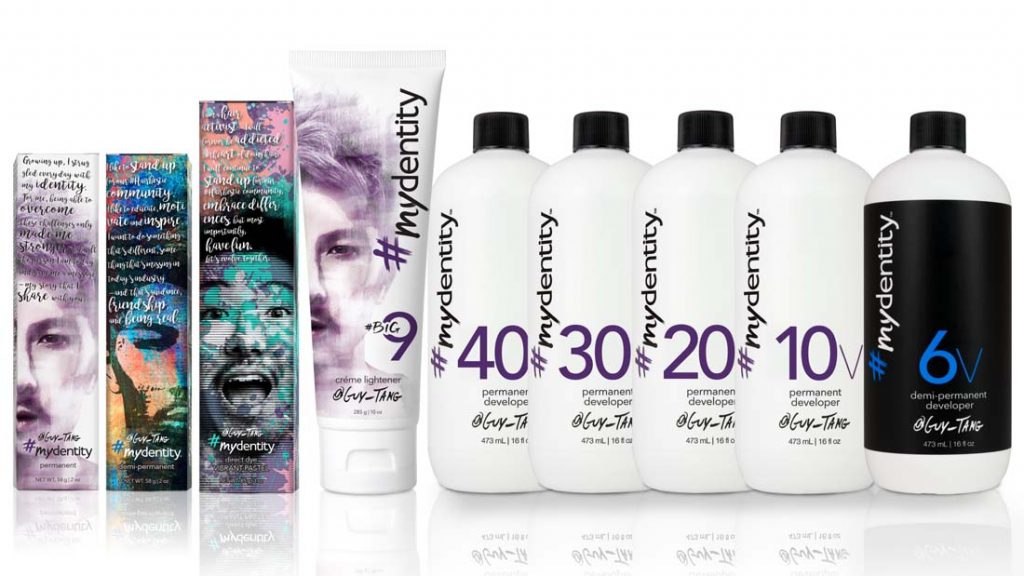 Hello!
You know the importance of long-lasting and well-chosen hair dyes. After all, your new colour is supposed to stay with you really long. For that reason, Guy Tang, the most famous hairdresser in the world, decided to create personalised hair dyes. He named them #mydentity. How do these dyes turn out to be in practice?
What does Guy Tang's phenomenon come from?
First and foremost, Guy Tang is famous for being able to diametrically change his clients' appearance. He knows how to transform boring hairdos of dull colour into a real masterpiece characterized by perfect cut and intensive colour of natural shine. No wonder why his newest hair dyes are so popular and considered as one of the best available on the market. I think, #mydentity is the most interesting cosmetic I have ever reviewed.
What are Guy Tang dyes?
To me, #mydentity doesn't have anything in common with the regular hair colouring products we all know. How is it possible? Guy Tang, as a true professional and a scissor master, knows what should be done to gift hair with beautiful colour and help it remain healthy despite being exposed to this damaging procedure. The dyes created by him deliver out-of-the ordinary shine and protection against high temperature reaching even 230ºC. The fragrance is yet another feature which makes #mydentity dyes stand out among regular hair colouring preparations. In cosmetics launched by Guy Tang we can sense… lavender. The procedure of hair colouring resembles treatments typical for SPA, and the products' aroma is relaxing and calming down. The effects last very long and are determined by the hair care method we apply afterwards. To clarify, the colour range includes pastel shades which we have to go gently with. To help the pastel colour stay true, while washing your hair, you need to use lukewarm water and minimal quantity of a shampoo. Way more durable are the more intensive shades like grey, red, pink and green.
How to apply #mydentity hair dyes by Guy Tang?
Unfortunately, hair dyes created by this world-famous hairdresser are destined for professional use only. You won't apply them on your own at home, yet only at a hairdresser's where the crew know their beans. Thanks to #mydentity hair dyes you can have ombre done, which is a smooth colour gradient. Cosmetics by Guy Tang deliver truly magnificent effects. I'm sure, all hairmaniacks will be satisfied with the outcomes.
What are your favourite hair dyes?