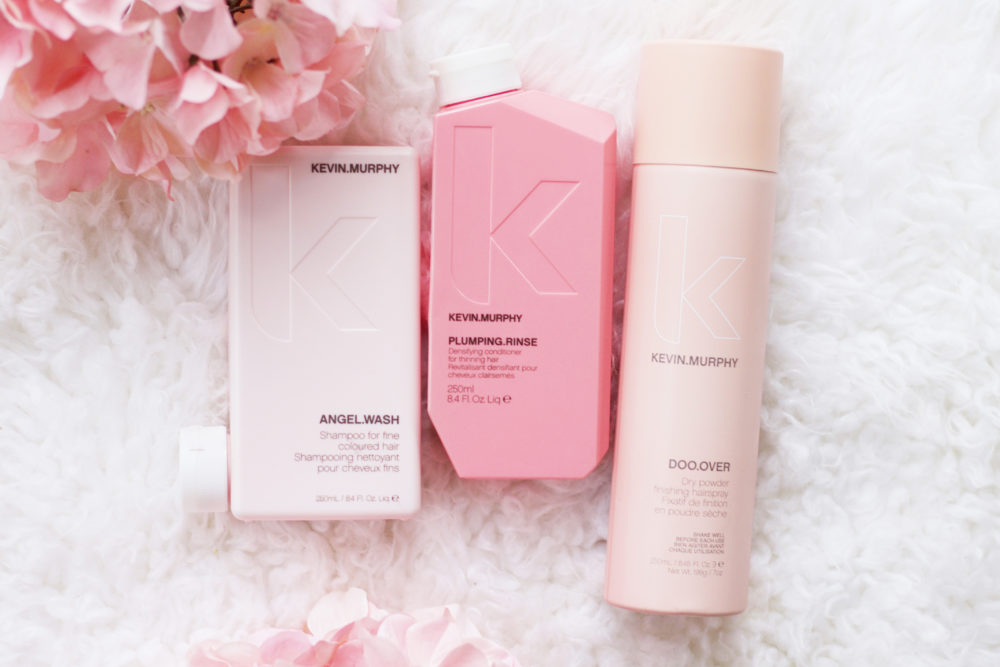 Hi!
Lack of volume and thin hair are one of the main struggles many women have to face on a daily basis. Unfortunately, not many of them know how to take care of the scalp to make the hairdo more beautiful, thicker and even healthier. This post is dedicated to all those who have lost their hopes of having a good head of hair. You will find a tip that might be a game-changer in this hopeless situation. To be more precise, I am talking about Kevin Murphy cosmetics.
Which Kevin Murphy cosmetics can help solve the problem of volumeless hair?
Volume-improving cosmetics come from various series of the Kevin Murphy brand. You can distinguish: Anti.Gravity.Spray – a spray that lifts the hair at the base, Doo.Over – a powder hairspray, Shimmer.Shine – a regenerating mist, Plumping.Rinse – a conditioner dedicated to fine and thinning hair. All products can be recognized by characteristic and bright-coloured packages.
What do the cosmetics from Kevin Murphy contain?
Apart from the volume-improving ingredients, the cosmetics are full of the good stuff. This includes natural oils, minerals and plant extracts. Among them, there are: manuka honey extract, lavender oil, grapefruit extract, silica, patchouli oil, baobab and bamboo extract, vitamin B, nettle extract and many more.
What are the effects of Kevin Murphy cosmetics?
The products provide the hair and scalp with ingredients that are necessary for proper growth and regeneration. The strands become smooth, moisturised and glossy. However, the most important feature of the cosmetics from Kevin Murphy is lifting up the roots and increasing volume. Thanks to the shampoo and conditioner, the hair is thicker, stronger and resistant to damage. What is also worth mentioning is that the Kevin Murphy products stimulate hair follicles and improve blood circulation. This way hair growth is boosted which leads to thickening of the entire hairstyle.
How to use volumizing cosmetics?
Use the shampoo every two days or as often as you feel the need to. After rinsing it out, apply the conditioner. Massage it gently, wait a few minutes, then rinse with lukewarm water. Blow-dry your hair as always and apply the mist. Now you can create the hairdo you have always wanted and set everything in place with the hairspray.