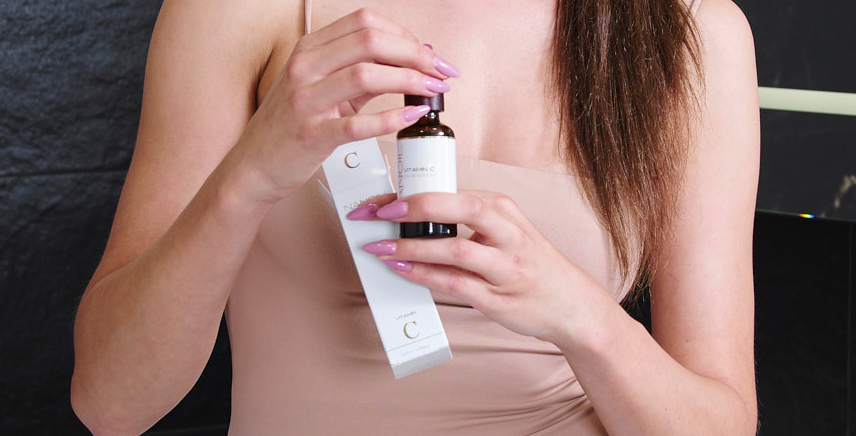 Are you looking for a good face serum that won't kill you with its price? Are you trying to find a face serum that is well-tolerated by all skin types and contains only quality ingredients? Finally, are you in search of a face serum that will actually improve your skin instead of just smelling good?
If you answered positively to all three questions above then here's some good news for you – I've found such serum! It's launched by Nanoil and offers vitamin C as the main active ingredient. It works just the way it looks – amazing. And this is what matters, right? Continue reading to learn all the benefits of Nanoil Vitamin C Face Serum. Here's a review written just for you!
Vit C. Face Serum by Nanoil review
What do you think… How much vitamin C can you fit in a 50-millilitre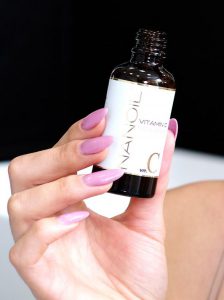 bottle?
After taking into consideration how greatly my skin improved within just two weeks, then I guess there is plenty of vitamin C locked in the bottle. Let's modify this old joke one more time and ask: How many parabens, preservatives and silicones can you fit in a 50-millilitre bottle? None! The bottle is full of vitamins, hence no room for nasty ingredients 🙂
By using this old joke about a car, giraffes and elephants I'm trying to explain you how brilliant this fine vitamin C face serum is.
Firstly, when you see the list of ingredients, you will understand that there is no other face serum that can hold a candle to Nanoil.
Secondly, the list of ingredients is short which is uplifting news for those of us who are looking for a cosmetic that offers high quality substances, not some leftovers taken from a chemical laboratory.
Thirdly, this product contains the best STABLE form of PURE vitamin C, not some synthetic derivatives that wouldn't work either way.
Where can you get Vit C. Face Serum by Nanoil?
I got mine on the official Nanoil website, where I also buy natural beauty oils and big Nanoil blends for hair oil treatment. To be totally honest with you, I bought face serum without even thinking about it; I wasn't afraid that I'd get some low quality product, or some scam. Actually you can see this for yourself, just go on Nanoil website www.nanoil.us and don't forget to add Vit C. Face Serum to the cart! The cosmetics are delivered to you quickly, nicely packed and well-secured.
How to use Vit C. Face Serum by Nanoil?
I use mine in the morning, but I know that it's also effective when applied at bedtime. Still, when it comes to the evening skin routine, I'm faithful to natural beauty oils. Together with the face serum I ordered Nanoil Argan Oil that literally stole my heart long time ago. Okay, let's get to the point. Vitamin C Face Serum by Nanoil is lightweight, yet it doesn't feel as if it was tinned down with water – if you know what I mean. It's pleasant and easy to apply, no spillages, it's just perfect and owing to the dropper, the serum is hygienic.
On no occasion did I see the face serum creating rolls on my face. I can't say that it spoils foundation either. This is why I consider it to be a perfect and well-absorbed face serum. It penetrates through all skin layers to prepare dermis for upcoming beauty treatments that we scheduled on a particular day. Additionally, I can see that this serum leaves my face beautiful, improves its "quality" and deals with the signs of fatigue. I apply it gently, in most cases I give my face a massage. Actually, I don't refrain from spreading the serum to my eye area too. This skincare product handles dark circles and sagging skin – these blemishes vanish miraculously.
Heh, I should say that this is a perfect serum for students who study for their finals because thanks to its high effectiveness nobody will tell you that you look tired, or that you've stayed up late. Believe me or not, but this Nanoil face serum suits everybody. Pure form of vitamin C is able to reduce wrinkles, combat acne and leave skin radiant.
How long do I have to wait to notice the first effects of Vit C. Face Serum by Nanoil?

As I've mentioned this earlier, the effects are produced surprisingly fast. Actually subtle skin upgrade can be spotted after the first use. In my case, face skin got so smooth that I didn't have to use a makeup base. It takes around two weeks to enjoy improvement in skin appearance – after this period more serious blemishes disappear. Acne and pigmentation vanished after approximately 4 weeks. Obviously, everyone's skin is different and by saying that I want to tell you that your skin may improve faster than mine.
What are the benefits of Vit C. Face Serum by Nanoil?
Okay, you know that you don't have to wait long for the effects, but what exactly should you expect to achieve? What does this "true skin metamorphosis" mean?
Well-rested and brightened up skin that looks youthful, is supple, vital and full of energy.
Super smooth skin because it's deeply moisturized, it's nice to the touch and protected from aggressors.
Even complexion that is lightened up and has no traces of pigmentation, acne marks or other blemishes; no wrinkles either!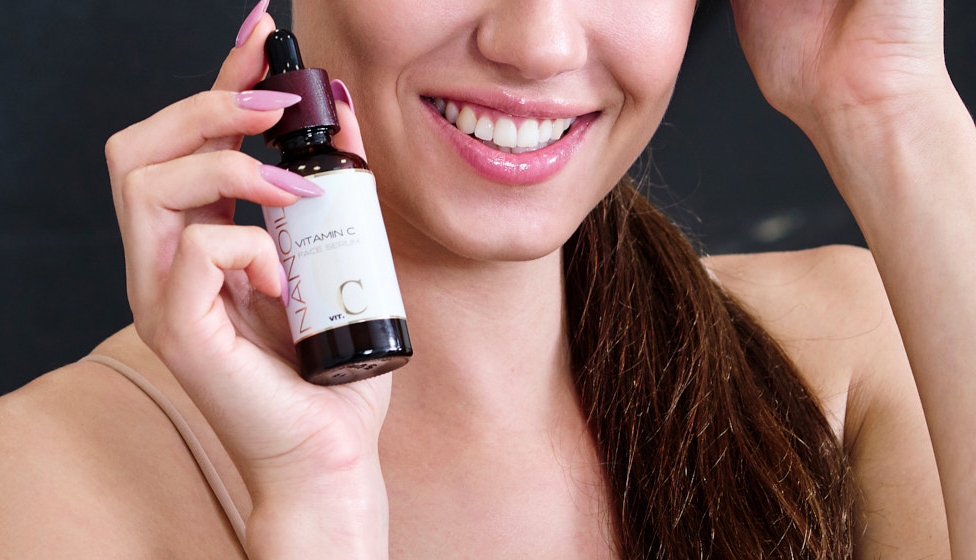 In my view, this is the best vitamin C face serum that I've ever had. Heh, just take a look at my complexion to see that my skin just loves this face serum by Nanoil. On the top of that, this skincare product lasts long and isn't that costly. To me, Vit C. Face Serum by Nanoil works better than these exclusive, enormously expensive premium skincare products. The composition is really something, it doesn't spoil makeup and improves skin appearance in a marvelous way. Could you possibly ask for more? <3
I'd be grateful if you left a comment telling me whether you know Vit C. Face Serum by Nanoil. I'm curious how it affects your skin 🙂