I know, I know… you like reading about hair and I'm posting here some entry about an eyelash serum. However, before you start shouting at me in the comments, let me explain something first. This post hasn't been created by accident because I placed it here with the full awareness 🙂
Do you know that eyelashes and eyebrows are hair, too?
Of course, eyelashes and eyebrows are much shorter, thicker and harder than the hair growing on our head, but still they belong to the hair family. Both eyelashes and eyebrows share similar structure, are rooted in skin thanks to the bulbs as well as they have their individual life and growth cycle. Sounds familiar, right? Therefore, they need deep care and reinforcement which can be gained in a similar way we treat our hair that grows on the head – by using the right products.

Eyelash serum – what for?
The eyelash and eyebrow care products definitely differ, they are more concentrated, which doesn't mean that they work in some other mysterious way. The products' aim is also to provide moisturisation, nourishment and, of course, reinforcement of these small hair, form the roots to the tips. However, serums are frequently used to thicken and extend both eyelashes and eyebrows. It goes without saying that eyelash serums, unlike hair care products, don't focus on delivering shine, softness nor facilitate combing. But still, an eyelash serum is a very important cosmetic to have.

My favourite eyelash serum is Nanolash 🙂 After many failed attempts to restore the good condition of my eyelashes (prior to attaching false eyelashes), I've finally found a cosmetic that combines two crucial (for me) features: competitive price and effective action.

What's its design?
I guess you would agree with me when I say that this is one of the most beautiful eyelash serums available, wouldn't you? You won't find any prettier eyelash serum because only Nanolash has this very handy and matte black tube. It looks very chic and is practical because it fits everywhere. The serum is easy to apply and is fast to penetrate to the eyelash and eyebrow bulbs thanks to the consistency of a runny, cooling gel.
How to apply?
Nanolash is a specialistic conditioner that was designed to the external use. It's supposed to get directly to the bulbs because this is the very place where reinforcement and regeneration is needed. For that reason, the eyelash serum goes with a thin brush that resembles an eyeliner's applicator. It's very easy to manoeuvre the brush at the eyelash and eyebrow roots which makes the application simple as it doesn't consume much time. Nevertheless, you have to remember to use the eyelash and eyebrow serum systematically (every day) and apply it to well-prepared skin (cleansed and dry).

How does it work?
The main task of this growth enhancement serum is, naturally, extension of the existing eyelashes and stimulating bulbs to produce new hair. As a consequence, the lash line becomes fuller and eyebrows become more defined. Longer, thicker and full eyelashes and eyebrows certainly equals healthy hair that is perfectly moisturized, nourished and reinforced. And this action is owned to Nanolash. It's also worth mentioning that the product counteracts excessive hair falling out and protects against damages. In short, Nanolash provides eyelashes and eyebrows with everything they need.

What's my opinion about the serum?
Getting Nanolash eyelash and eyebrow serum was like hitting the jack point. All the promises were fulfilled because my eyelashes became longer and thicker 🙂 Unfortunately, I had to wait for the outcomes to appear for more than a month, not 2 weeks as it is said here and there. Anyway, I think that it was worth it because my eyelashes and eyebrows have gained the support they needed. I stopped losing them which reflects in easier and prettier make-up.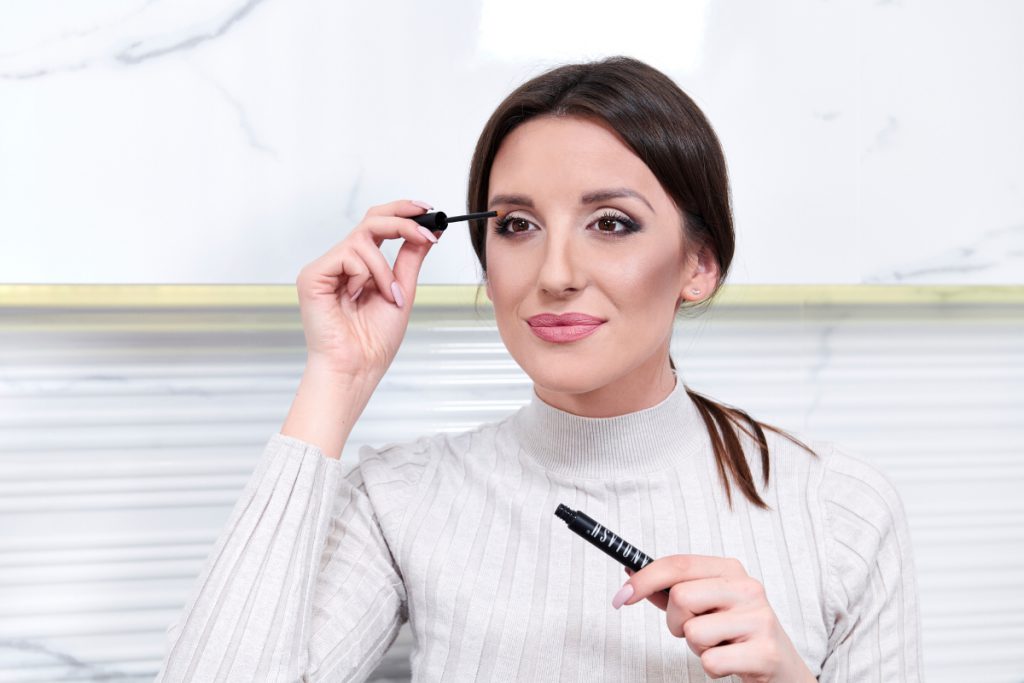 In fact, I don't even have to do make-up on the daily basis because the eyelashes are so thick and full that they define my eyes in a natural way. I give Nanolash a high note and I'll buy it again in spite of the fact that I had to wait long to obtain the looked-for effect.
Feel invited to discuss the topic below 🙂