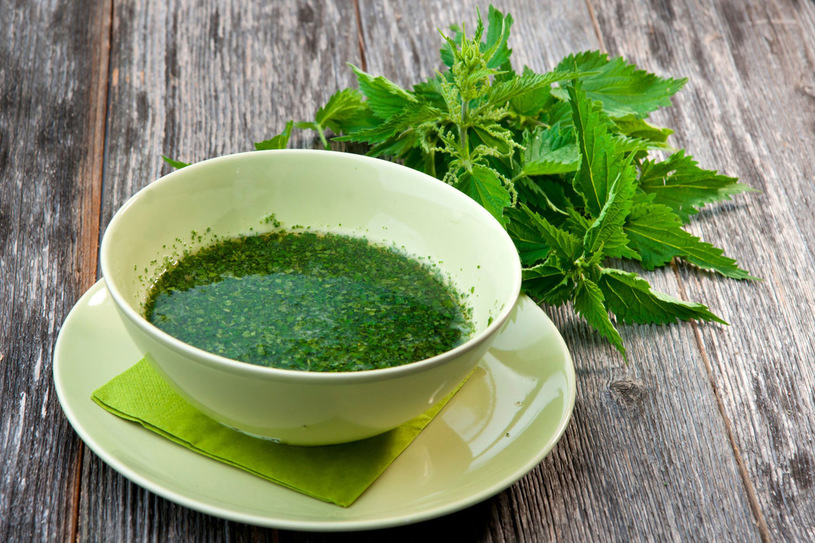 Hey!
I get asked a lot about homemade treatments, masks, rinses, toners and scalp conditioners. You want to know what products to use, how to combine ingredients to makes the best of them, what can be applied to dark hair, what will help overcome oiliness or what are the components suitable for sensitive skin. What is more, many of you send me links and recipes – everything you tested and things that worked for you. Therefore I have decided to gather the best natural solutions and create a post devoted to natural hair care products. It is time for my blog to present a list of the best and most recommended natural treatments that use herbs in a day-to-day care. Here it is. 
Natural hair cosmetics – opinions 
Before I begin reviewing masks, rinses, conditioners and others, I must tell you a bit about natural care. There are still many people who simply do not believe that natural products have any powers and pass their strands and scalp to the "caring" hands of laboratory technicians, in other words, they reach for shampoos and conditioners that contain a whole range of chemical and synthetic substances. These products can and beautify your hair, but work only as long as you use these particular conditioners or balms. They do not restore hair condition, on the contrary, extended use can negatively alter the processes occurring in the skin and as a result, cause problems with the hair later on. Natual cosmetics are effective yet gentle. They gather better and better opinions on the web and the companies that value their clients, issue products with properly balanced, natural substances. The best products (or blends) include natural oils, which reign on the cosmetic market for several long seasons and there are no indications that they would be forgotten or replaced anytime soon. Luckily for me, as I am a huge lover of oils for the hair and scalp. I was able to cut down on using drugstore cosmetics.
Home-made and natural hair cosmetics
Natural hair cosmetics for dark hair – back tea hair rinse 
If you want to slightly intensify the colour of your dark hair – go for black tea. Done on a regular basis, black tea rinse will perfectly enhance dark tones of the strands. It is also a great antioxidant that has anti-free radical properties, thus, if used regularly (as a rinse, spray, mist or serum) reduces hair loss.
Natural products for thin hair – flaxseed hair mask
A great mask known for decades and unbeatable until today in regard to regeneration of thin and brittle hair. Har mask made of flax contains the power of antioxidants and fatty acids. Thin hair will like it due to the content of polysaccharides that are responsible for strengthening the structures of thin and weak hair. Put two teaspoons of flaxseeds into a mug and pour with boiled water. It must be stirred for about 5 minutes to mix with water well, then, set aside to cool down. The gel that appears after a few minutes is to be applied to the hair (press it through a strainer to remove the seeds). Cover your hair with a towel and leave it in for about 20 minutes.
Natural, herbal hair growth-increasing products – rosemary hair rinse 
Rosemary is the source of vitamin A and flavonoids that have a rejuvenating effect and strengthen blood vessels. Rosemary improves blood circulation and contains innumerable amounts of vitamin C;) In other words, small inconspicuous branches are a real vitamin bomb. A nice herb, huh? 😀 Rosemary rinse has one more valuable property – by stimulating skin blood circulation, it contributes to faster hair growth. Just make a strong infusion of rosemary herb and rinse your hair after each wash. Your all-natural cosmetic is ready!
Natural cosmetics for brittle hair – Artemisia (sagebrush) hair toner 
Common names for various species in the genus include mugwort, wormwood, and sagebrush. It is an inconspicuous and innocent-looking plant, which, however, is very powerful and has properties that are able to improve the condition of hair. Sagebrush is ideal for dry and (mainly) brittle hair. Applied regularly to the strands, it is able to strengthen their structure and improve the resistance of the hair. How to transform it into a toner? Take about 100 grams of sagebrush and cook on low heat for a few minutes, and leave the brew aside for a few minutes to cool down. Press the whole mush through a sieve, and then – attention – combine with a shot glass of pure vodka;) Then, apply the mix to the scalp. The alcohol is to strengthen the blood circulation because it warms up and stimulates the bulbs to work.
Natural products for oily hair – fennel seeds scalp serum
Take half a spoon of fennel seeds and pour with 120ml of water. Bring to boil and simmer for about 20 minutes. Drain them, cool them down and … rub into the scalp. Fennel will not only reduce greasy hair but also inhibit hair loss and strengthen the bulbs. Note: fennel is not the same as garden dill. Remember that when buying seeds 🙂
Natural cosmetics for dull hair – birchbark brew hair rinse
Birch, or to be more precise, a brew its bark is a perfect remedy for dandruff and oily scalp. It gives shine to the strands and strengthens their elasticity. You will need shredded birch birchbark and birch juice to make the preparation. Pour about 1 litre of cold water over birch (about two handfuls), bring to a boil and cook on low heat for about 20-30 minutes. Strain it and mix with 50 ml of birch juice. This mixture should be applied to the scalp with a gentle massage. You can leave the rinse in your hair all night and wash it in the morning.
Attention! Feel free to add a few drops of your favourite natural oil to every rinse and serum. It will improve the herbal properties and regenerate the hair. Long story short, it will be an additional conditioning booster to your strands.
Have you ever used natural cosmetic in hair care? Do you have your favourite homemade mask, serum, rinse for hair? Please let me know in the comment section:)