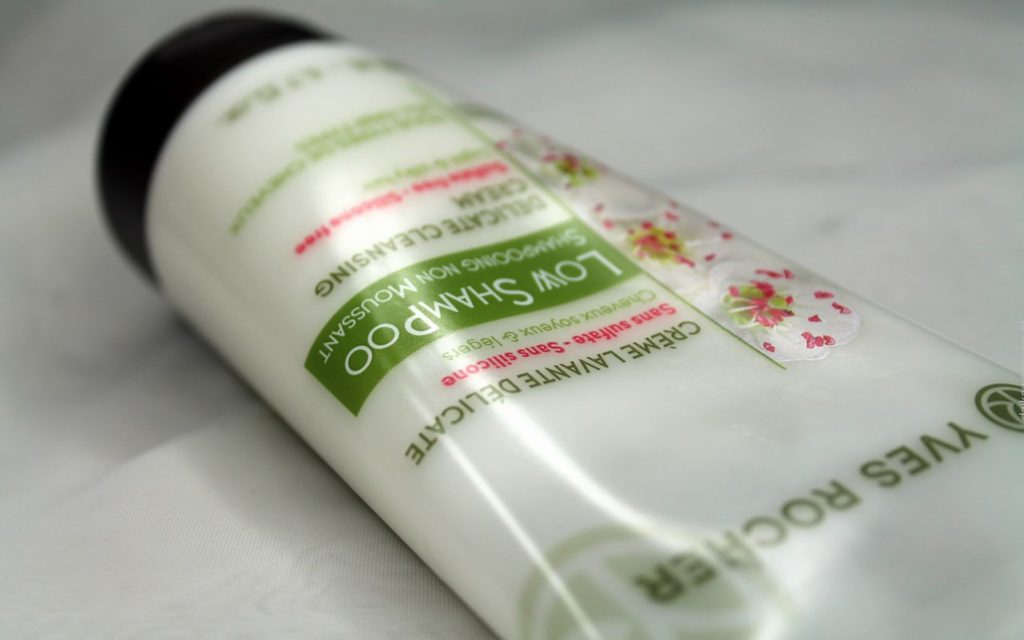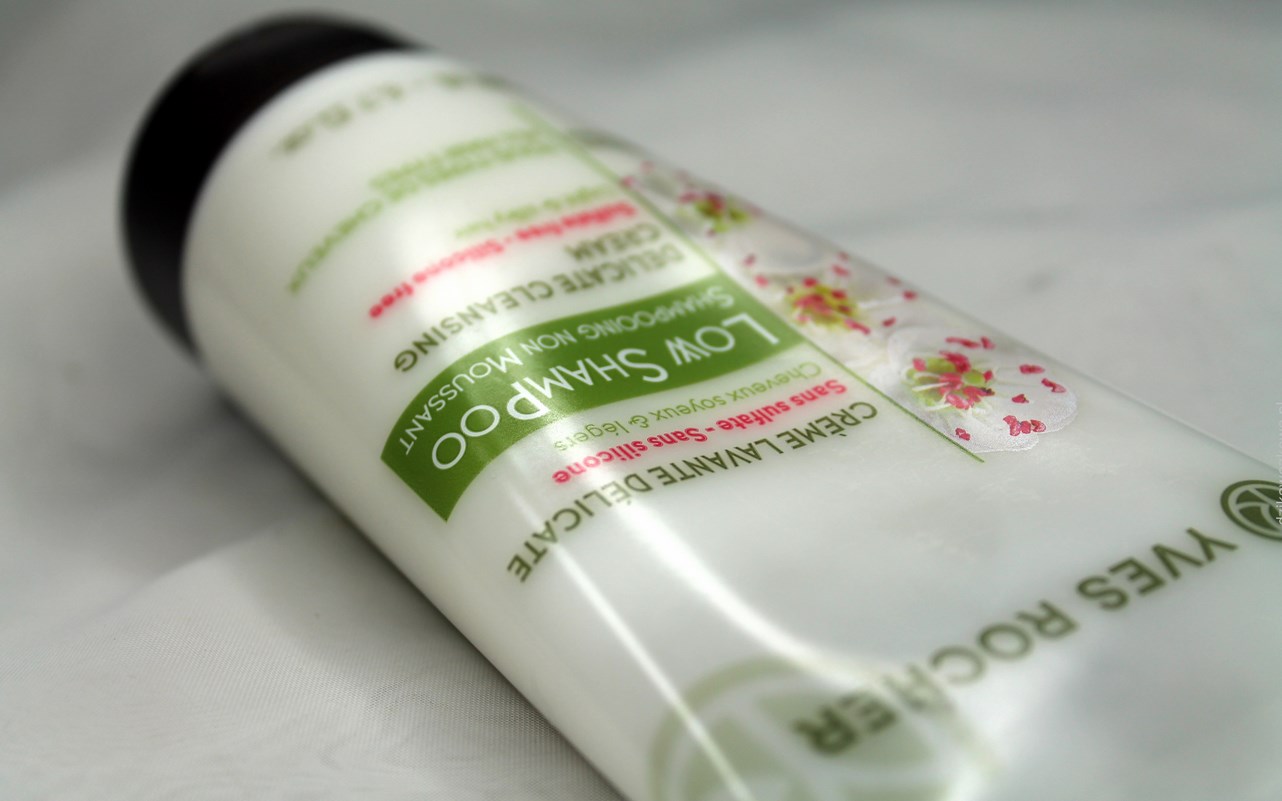 Recently I've discovered a cream shampoo launched by Yves Rocher. It was inspired by the No Poo method – washing hair without a shampoo and foaming chemicals. Lots of hair maniacs and celebrities successfully use this method. They do without a shampoo and their hair seems to stay in shape. Foaming ingredients included in shampoos are the most synthetic, dehydrating and irritative substances for the scalp.
Yves Rocher has launched a product that works as a shampoo. It's thick and smells very nice. Although it doesn't foam, the cream removes all impurities from hair and scalp.
Yves Rocher Low Shampoo Delicate Cleansing Cream comes in a 200 ml tube but sadly it's not efficient. I had it for a month and a half. I may have applied too much but I had an impression that the smaller amount wouldn't work.
How to use Yves Rocher Cream Shampoo?
It's child's play:
wet your hair, apply the cream, massage into hair and scalp, rinse out with cool water.
If you often use hairstyling products, you should repeat the action and 'wash' your hair twice. You must get used to the shampoo that doesn't foam. It can feel strange at first.
Yves Rocher Shampoo is great for dry and normal hair. It can be unsuitable for oily hair type.
How does Yves Rocher Low Shampoo Delicate Cleansing Cream work?
My sun-damaged and dry hair really liked the product. However, for the first two weeks, I didn't feel like I washed my hair. Nevertheless, my hair was clean and fresh after every 'shampooing'. Most of all, I didn't have to use a hair balm or conditioner.
I know I'll go back to Yves Rocher Cream Shampoo, especially in the summer but I guess I wouldn't be able to use a non-foaming shampoo all the time.