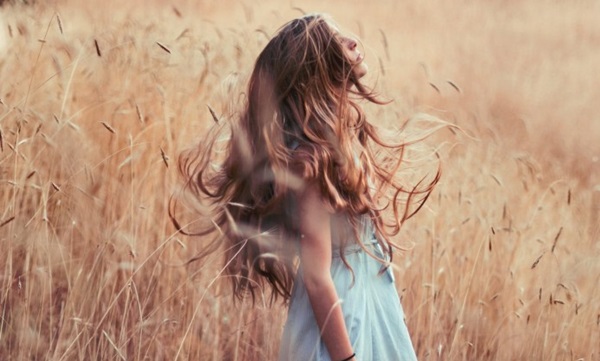 Hey, girls!
The problem of weak, thinning hair is getting more and more popular among my readers. It is true that each and every season of the year is harsh for your hairdo. Winter means freezing cold and dry air. Spring and autumn entail seasonal hair loss. Summer equals sun damage and high temperatures.
Your hair has no easy life, that's for sure. No wonder, you see your hair revolting, losing the condition and nice appearance. Can you fix it? Of course <3 Today, I'm opening the help centre for weak hair. I'll tell you how to enhance hair looks and condition in a few simple steps. Ready? 🙂
1. A mild shampoo
The hair care starts with washing the scalp. Keep in mind that most shampoos contain comedogenic substances, SLS, parabens which have a bad impact on the scalp. Also, remember that a shampoo is the only substance that you can apply to your scalp (excluding the days when you do a hair and scalp oil treatment). A good, delicate shampoo is the basis of every hair care routine. The best one should contain as many natural ingredients as possible. Recently I've fallen in love with John Master Organics and Natura Siberica products and strongly recommend them. Obviously, everyone must choose cosmetics that suit them most and check if a given product answers their needs.
2. No tearing
A gentle brushing routine and treating hair tenderly. Your hair hates it when you tear or rub it really hard e.g. while towel-drying. Especially when strands are wet and most exposed to damage. It is a paradox because this is when girls treat their hair in the most brutal way. Always begin detangling with the hair ends and move upwards. For tangles, it's best if you use a wide-tooth comb. I like wooden combs but you can get a different one. Tangle Teezer is a good choice, too, but I guess I don't need to introduce it.
3. Scalp and bulbs – the essence of healthy hair
I'm sure it's obvious for most of you and I won't tell you anything you don't know: having healthy hair is linked to the bulbs and scalp… Actually, this is where the beauty and health of hair come from. If your scalp isn't clean whereas the bulbs aren't reinforced – your hairdo is never going to be healthy and beautiful. That is why a hair and scalp oil treatment is the base for every successful care routine. Personally – I think that there is no better thing that you can treat your hair to, anytime, in the privacy of your own place. I guess it's the only beauty treatment I will never give up on. There are even hair oils matching the hair porosity being launched. Masterpiece! 🙂 Oils have a game-changing benefit – you can freely apply them to your scalp so they reach the bulbs, strengthening them, stimulating to work. As a result, hair is better rooted in follicles, grows fast and obviously doesn't fall out quickly. Hair oil treatment has been performed in India for ages so if you wonder about the effects, think about the wonderful hair of Indian women.
4. Styling primers?
Reasonably and in moderation. I know it feels amazing when we have a stunning, luminous hairdo but remember one thing: you're happy about your look but your hair isn't as fond of styling products – especially when you need lots of hairspray/ mousse/ gel, etc. Styling lotions, based on natural substances, make a great solution. Such products don't cause scalp irritation. Try loose updos and braids which don't require any styling primers.
5. Conditioners, masks & rinses
Weak hair will benefit from a dose of nutrients. It will welcome your efforts to deliver repair – as long as it goes with the hair type and condition. At drugstores, you can get masks for damaged, thinning, fragile, weak hair. If you're going to use a mask twice a week, you can choose two products of different benefits. I recommend a brilliant DIY mask for weak hair, with ingredients, I'm sure, everyone has at home.
Working? Mmm <3
Effects? <3 <3 <3
DIY HONEY & BANANA HAIR MASK
Smash a banana and mix it with a half glass of a plain yoghurt and 1/4 glass of honey. Apply the mask to your hair and leave in for around 60 mins. Have you got a hairdresser's cap or turban which activates the mask thanks to the warmth? Great 🙂 Feel free to put it on 🙂
TIP! It is a basic form of this mask. If you like, add e.g. a half of a smashed avocado, a few drops of vitamin E or a teaspoon of a natural hair oil.
Have you ever tried hair rinses? You can make them using herbs, plants, vinegar. You simply use them for the final rinsing. It works like a hair strengthening and beautifying injection. I like to mix raspberry vinegar with water or nettle infusion. It leaves my hair silky smooth and shiny.
Do you know other ways to enhance hair? Do you know a hair mask or oil worth recommending? Leave your comments! 🙂