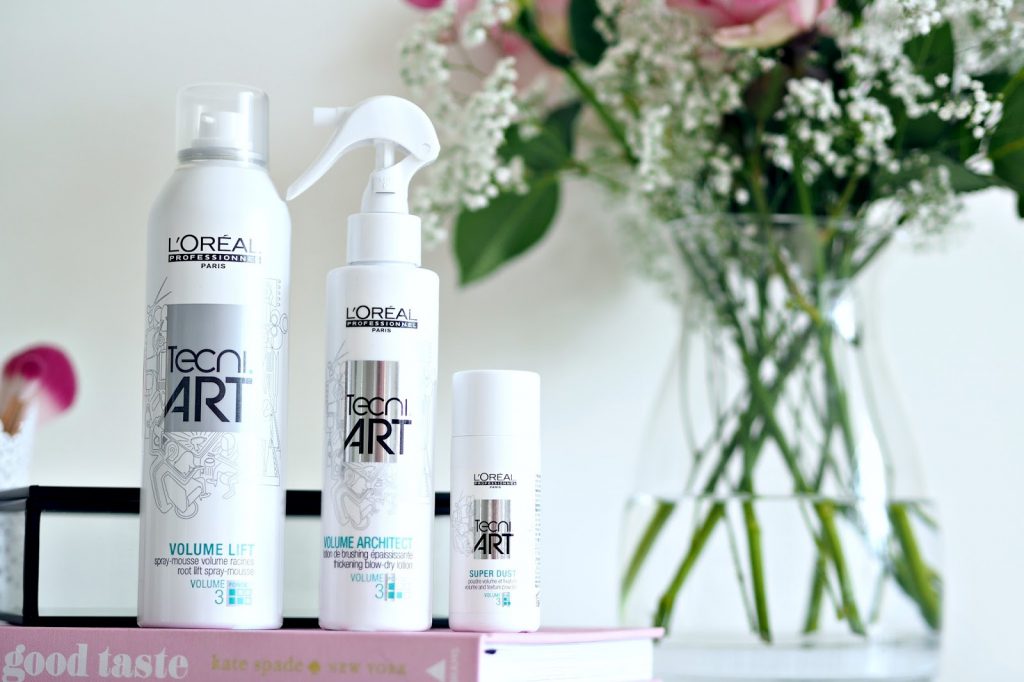 Hello!
It goes without saying that every girl would like to have a perfectly styled hairdo. If you are one of such women, you should give a try to Volume Architect hairspray belonging to Tecni.ART series by L'Oreal Professionnel. Thanks to it, you're going to style your hair like a real professional.
How does L'Oreal Professionnel work?
Volume Architect hairspray from Tecni.ART series is designed for sensitive and thin hair that is deprived of volume. It works well no matter the length of strands, regardless of hair structure, or whether strands have been coloured or preserve their natural colour. This L'Oreal Professionnel hairpray lifts hair up at its roots, boosts volume and eases styling. Owning to the cosmetic, strands become soft to the touch, don't clump together and moves naturally with every head shake. What's interesting, Volume Architect from Tecni.ART series delivers protection from heat and adverse action delivered by high temperatures.
How to do this the right way?
Volume Architect hairspray from Tecni.ART has to be spritz on clean and towel-dried hair keeping 14 inch (35 cm) distance from the roots. The cosmetic doesn't leave any residues on hair nor impedes combing. It can be used while blow-drying to smooth hair structure and improve hair elasticity. L'Oreal Professionnel's product can be also applied using fingertips so as to control the shape of a hairdo. Basically, Volume Architect hairspray from Tecni.ART series can be massaged into scalp in order to boost volume and keep the wisps from falling on the face.
Tecni.ART series – How to become a hair designer?
Despite Volume Architect hairspray, L'Oreal Professionnel brand also plenty of other cosmetics designed for styling hairdos. Among others these are: Air Fix Extra strong
fixing spray, Constructor thermo-active spray that boosts hair volume and Crystal Gloss which is a hairspray that delivers shine. Moreover, the series contains two styling pastes: texturising wax-paste (Density Material) and deconstructing paste (Deviation Paste). And that's not everything since Tecni.ART series also features Fix Max, Fix Move and Glue gels, Full Volume Extra strong volume mousse, Liss Control+ smooth & control gel-cream, Morning After Dust invisible dry shampoo, Stiff Paste, Stiff Pomade and Web design sculpting pastes as well as Super Dust volume & texture powder.
What's your methods of boosting hair volume?