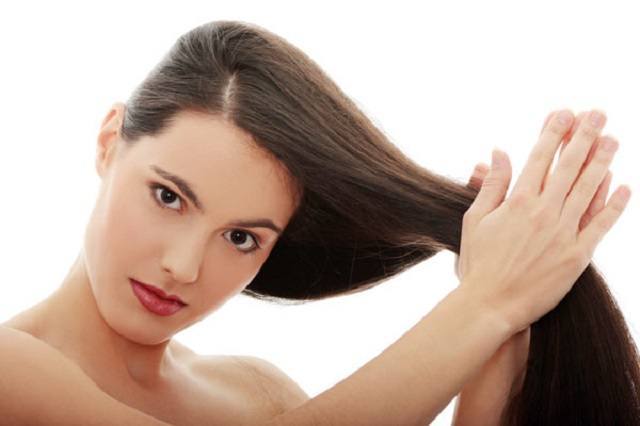 Hello girls,
Please, forgive me that I am posting an article on hair oiling with such a delay… I do not know why such an IMPORTANT matter (and also fun) did not appear on my blog until now. Today, I will go into details regarding hair oiling; I will explain why it is so important (irreplaceable) in hair care, why oils outclass all drugstore conditioners, balms and masks and what hair oiling methods bring best results. Sit back and enjoy the read:)
How and where did hair oil come from?
From a long, long time ago;) It is an ancient ritual known for ages in the Oriental countries. One may say that hair oiling has been tested throughout centuries and by various hair and scalps:) and most importantly, for so long it couldn't be outclassed by any innovative methods of hair care! It is still the most effective procedure. Hair oiling has been also found in Ayurveda (the medicine and philosophy of the East – and has been described as a strong, beautifying and conditioning treatment.
What do you need for hair oiling? 
As the name indicates, hair oiling requires the active participation of oils that is to be applied to the hair and scalp. In fact, above all, it is to be applied to the scalp because it nourishes and regenerates the hair in their roots and reinforce its most important part – the bulb. What to oil your hair with? If you thought of rapeseed oil or sunflower oil found on the kitchen shelf and run to the bathroom with it – well it will be best to forget that vision;)
The secret of hair oiling are the cold-pressed oils, matched to the type of your hair porosity (this will be a separate topic which I am planning on posting very soon, I give you the blogger's word;), for now, I will only tell you that hair porosity is determined by hair condition, the higher the porosity, the more damaged the hair).
What oils are best for hair oiling?
The oils must be selected accordingly the type of hair and that is a fact. Many girls just buy a few oils and check the effects on their hair. When you start oiling hair you can simply buy one oil and see how it works for you, or (preferably) rely on experts who have discovered the properties of each of them and are able to combine oils in the appropriate "secret" proportions to give hair maximum benefits, so reaching for a ready-made blend of oils will be more effective.
I have a short crib sheet for the beginners. I will make the choice of oils a lot easier:
Thick and heavy hair that lacks volume, often greasy and difficult to style need oils with the content of saturated fatty acids (coconut oil, babassu oil, monoi oil, shea butter, palm oil, cupuacu butter).
Delicate hair that does not cause any troubles when styling, slightly weaken, with a tendency to fall out and frizz, require a special care provided by omega-7 and omega-9 fatty acids contained in argan oil, macadamia oil, castor oil, rapeseed oil, peanut oil, avocado oil, jojoba oil.
Dry, brittle, damaged hair, often exposed to colour treating or bleaching, and curly are in need of omega-3 and omega-6 fatty acids that can be found in grapeseed oil, cottonseed oil, linseed oil, evening primrose oil, corn oil.
What hair oiling gives you?
Hair oiling is not only a hair mask o conditioner, it's something more. When applying oils to the hair and scalp, you are in fact, healing, regenerating and boosting growth. Oil will penetrate deeper than balms or conditioners, their particles are aimed at restoring an nourishing hair by adjusting to its structure. Healthy bulbs grow healthy hair. That is why hair oiling has not disappeared over centuries and no cosmetics from the drugstore can beat a properly selected, natural oil.
How often can you oil your hair?
Hair oiling can be done as often as you wish. Of course, there is a minimum to maintain the continuity of the treatment (preferably at least once a week). You can do it even on a daily basis if you only have time and fancy it:) Here is a little piece of advice from me to you: the more damaged your hair is, the more often you should reach for oils.
Hair oiling – when to expect effects?
When can you notice the first effects of hair oiling? Well, it is a matter of personal capabilities. It depends on the hair condition, oiling frequency etc. In general, hair will benefit from the treatment after the first application, however, the deeper regeneration and bulb reinforcement will come after some time. It might turn out that only after a month of regular treatment, the hair becomes stronger and more beautiful. However, remember that is some cases it might take up to a few months.
How to oil your hair?
It will not be an exaggeration if I say that there are thousands of ways! Oiling with a mist, wet hair oiling, dry hair oiling, oiling in a bowl, oiling half-way down, hair ends oiling, oiling with a conditioner, overnight hair oiling, scalp oiling, excluding scalp oiling, hot oil treatment, oiling with a herbal infusion….and many more! However, in order to regenerate the hair fully, I would like to recommend two methods thanks to which you will be able to regenerate the hair from bulbs to tips thoroughly.
The best method of hair oiling no 1
Freshly washed, damp hair oiling
A great method because:
hair scales are raised and thus have stronger absorbing abilities;
hair wash gets rid of any toxins, impurities and traces of old cosmetics, and strengthens the effects of oils.
How to do it? It's simple: wash your hair, towel-dry it, distribute the oil evenly on your hair and scalp (do not exceed the amount you use, it cannot drip from the hair!), leave it in for 30 minutes up to two hours and wash the hair again. Voila!
The best hair oiling method no 2
Dry hair and scalp oiling 
It is a great method because:
oil can be left in the hair for any period of time; its particles are able to penetrate deeper parts of the hair structure;
this method of hair oiling includes the scalp which means that it provides thorough and in-depth regeneration of the hair, bulbs and scalp.
How to do it? Apply oil to dry and brushed hair and scalp and leave it in for about an hour (or more if you can). It is best to go to sleep and wash your hair in the morning. However, if your strands are covered with excessive amounts of styling products, this method might not be as effective. In this case, oil would have to pierce through layers of cosmetics and built-up sebum. Therefore it is best to apply oils to washed hair.
How to wash off oils?
You should use mild shampoos – the ones that will not irritate the scalp and do not have comedogenic properties. The best will be free of SLS and parabens. You might as well use a baby shampoo!
Are you familiar with hair oiling? How do you like such a method of hair care? Has any of you ever tried hair oiling ans can recommend a good oil? Let me know!